Carry Bars
CBCO-01
Carry Bars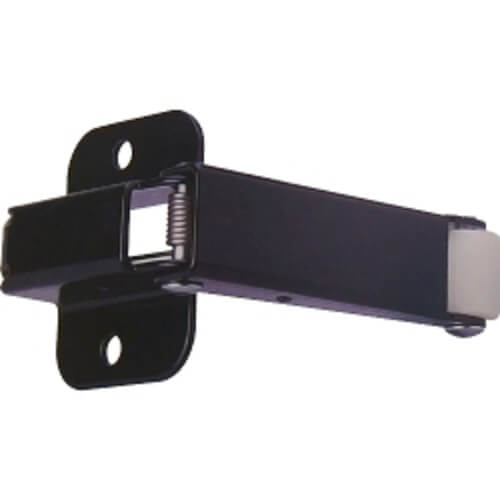 It is Carry Bar.
Carry Bar
Material: Steel
Finish: Powder Coated in Black or Silver color.
Base: 1-3/4" x 2-3/16"
Features:
Carry bar is the necessary part of any specification including coordinators.
To be mounted on the inactive door to open the active door until it engaged the hold open lever, ensuring both doors close in the correct order.
Used when it is possible to open the inactive door before opening the active door.
Prevents damage to the doors and other hardware
Nylon roller insures quiet and efficient operation
Non-handed
Cooperate with Door Coordinators (CN-series)
CN-01
/
CN-02
Press Release
Looking for Agents

We are looking for district agents and dealers, for our hot items, you're welcome to apply for if you have certain confidence and determination.

Read More

6 Series SLIDEback sliding door closer

D&D's 6 Series SLIDEback sliding door closer is a semi-automatic style door closer. When the door is opened, the self-closing feature can make the door closed automatically, the smooth closing...

Read More

Glass Patch Lock set with mechanical latch for interior door

Our glass patch lock PLI-10LR series applies for the fascinating frameless glass doors and it is a simple and elegant lever handle lock set for frameless glass door in the private environment....

Read More