Exit Devices
ED-910 series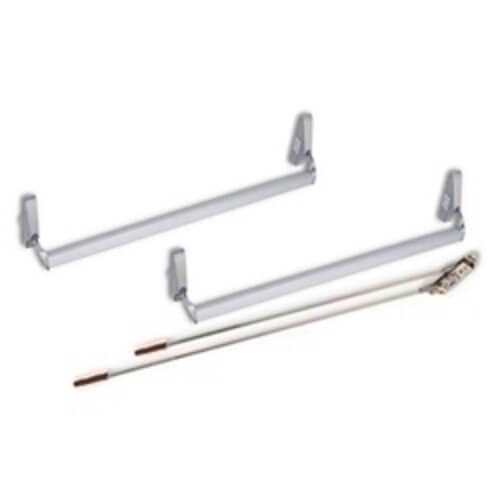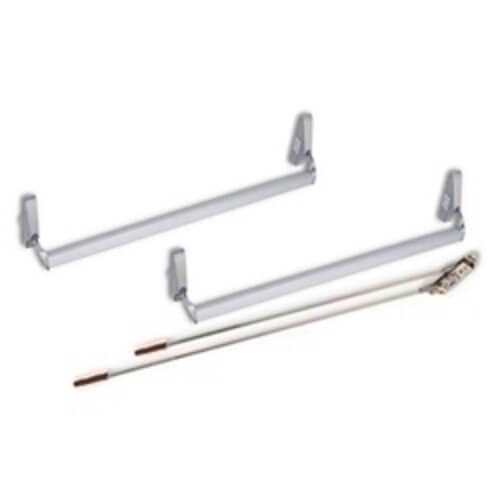 100% Made in Taiwan. Quality Guarantee!
Finish: Anodized (Aluminum, Duro); other finish, please specify.
Parts No.
Rated
Type
Size
ED-910P
Panic rated
Rim type
Crossbar length: 36" / 42" / 48"
ED-910PV
Panic rated
3-POINT Locking
Concealed Vertical
Standard Door, Height: up to 84"
Crossbar length: 36"-48"
**Forbid selling to United Kingdom.
Features:
1. Conforms UL and ANSI Grade 2 standard.
2. Narrow stile crash bar design.
3. Concealed mount with 3-POINT locking type vertical model.
4. Allows exit from inside while locked from outside.
5. Sturdy aluminum construction.
6. Dogging mechanism equipped.
7. For metal or wood doors up to 1-3/4" thick.
8. Works with rim cylinder locks. Rim cylinder lock is the extra parts by request.
Related Products:
Press Release
Looking for Agents

We are looking for district agents and dealers, for our hot items, you're welcome to apply for if you have certain confidence and determination.

Read More

6 Series SLIDEback sliding door closer

D&D's 6 Series SLIDEback sliding door closer is a semi-automatic style door closer. When the door is opened, the self-closing feature can make the door closed automatically, the smooth closing...

Read More

Glass Patch Lock set with mechanical latch for interior door

Our glass patch lock PLI-10LR series applies for the fascinating frameless glass doors and it is a simple and elegant lever handle lock set for frameless glass door in the private environment....

Read More