LATCHback Auto sliding door latch
OID-DL-01-PA
Sliding door Lock, patio door latch, swimming pool latch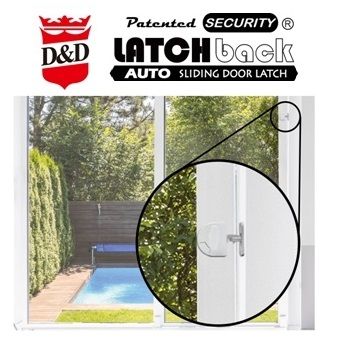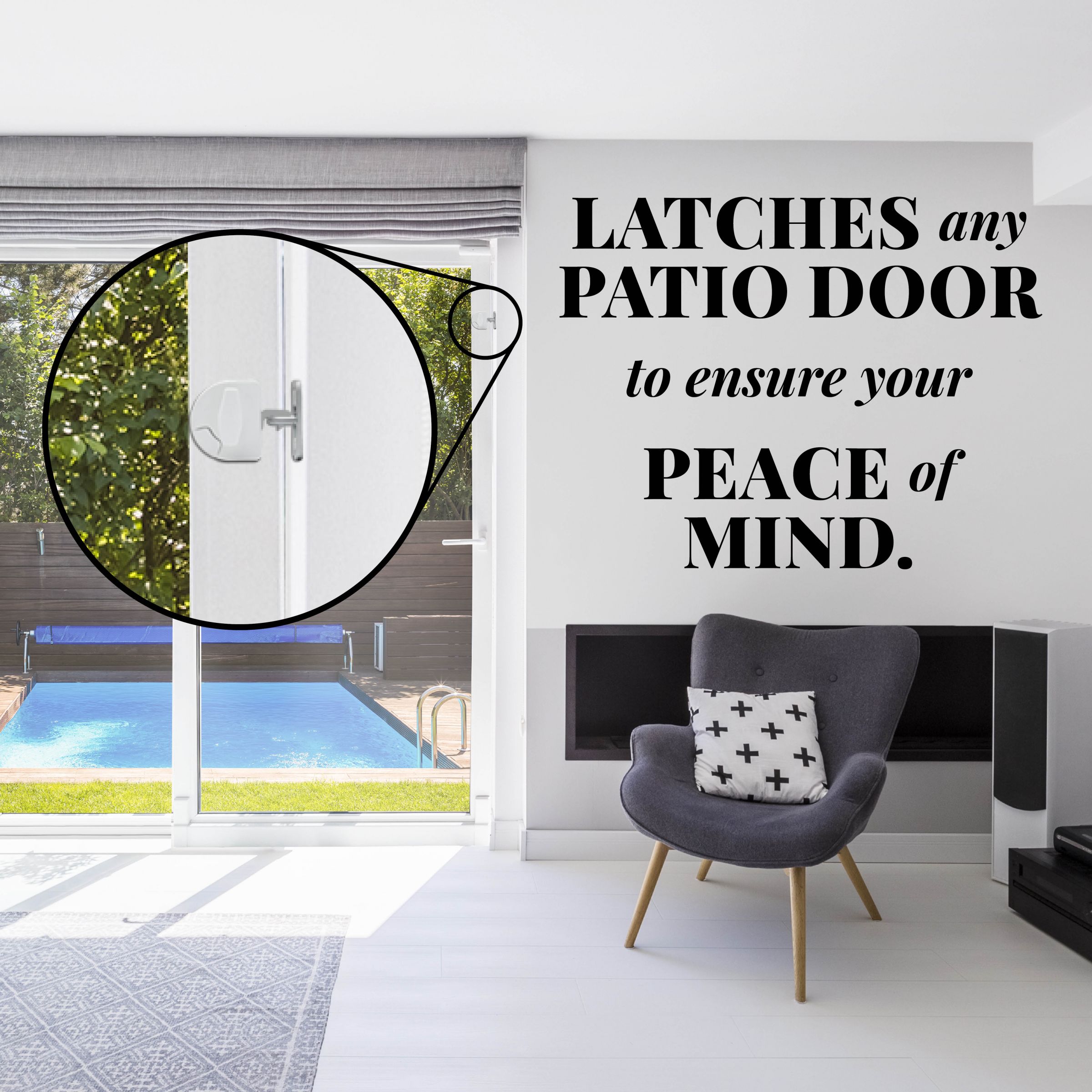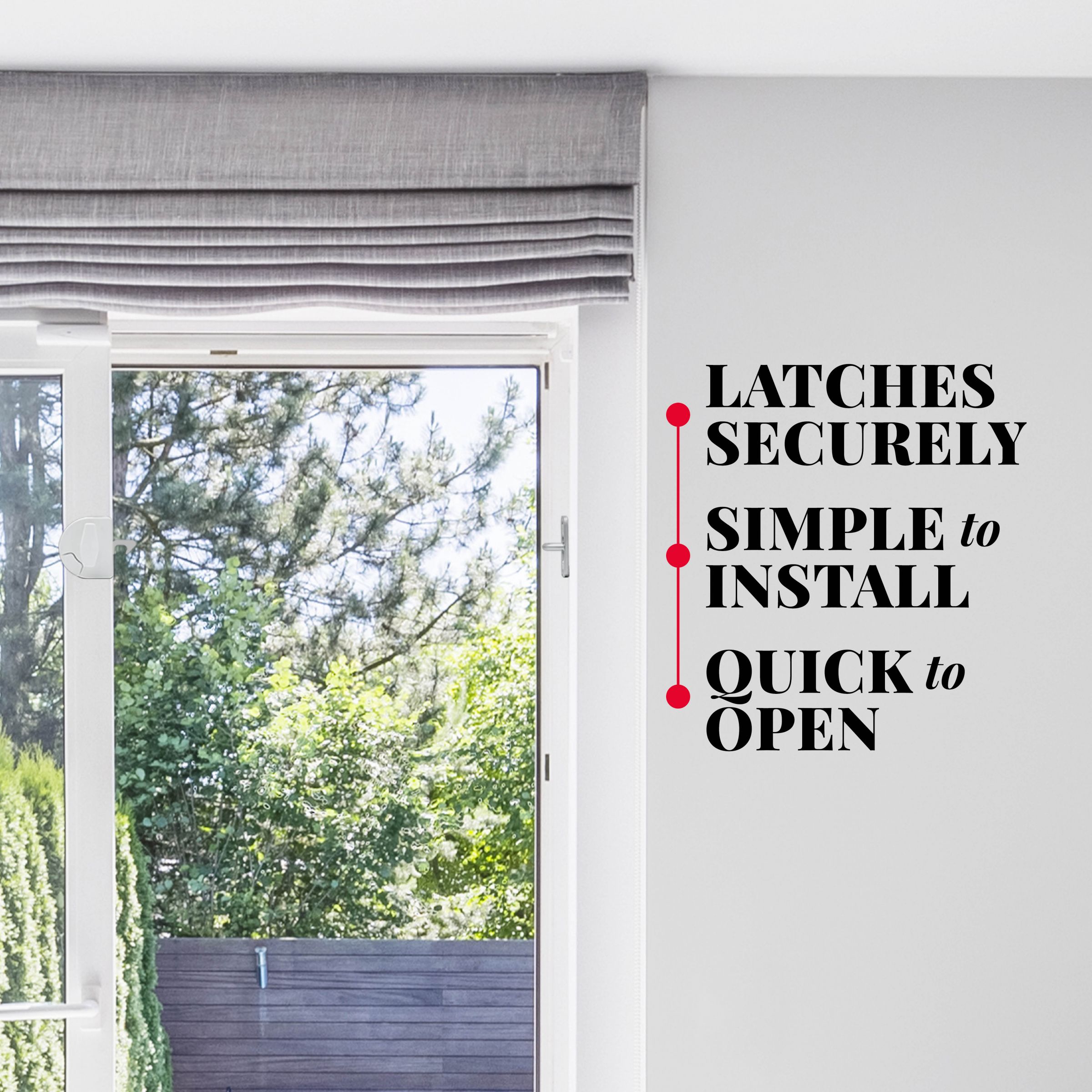 Our LATCHback Auto sliding door latch is suitable for the patio doors in back yard, especially you have a swimming pool and kids at home, it can prevent children go outside by themselves, and make your home a safer place.
Features
PATENTED
Easy Installation
Quick open and lock
With reliable and stable quality
100% Made in Taiwan
Specification
Main Material: Plastic
Finish: White or black. Other colors are available as option.
Packing details
Standard packing: 1 set in a box, 50 sets in one carton.
Gross weight: 9.3 kgs per carton
Applications
Videos

Operation of LATCHback sliding door latch

Photos

Related Products

6SDC-693

---

D&D's 6 Series SLIDEback sliding door closer is a semi-automatic style door closer. When the door is opened, the self-closing feature can make the door closed automatically, the smooth closing performs just like an electric style automatic door.The Eco-friendly 6 SLIDEback sliding door closer is a non-electrified device, just add SLIDEback sliding door closer on the sliding door to have a door operate like an automatic sliding door with noise reduction, energy efficiency and saving money.The 6 Series SLIDEback sliding door closer has thinner cylindrical tube, durable lifetime and maintenance free, can have the indoor and outdoor isolated.The 6 Series SLIDEback sliding door closer for different door types such as timber door, steel door, aluminum door, patio door and frameless glass door could be widely used for commercial, industrial hospital and residential.

---

4SDC-400

---

Our 4 Series SLIDEback sliding door closer has 4 tubes, can fit on narrow door width but need wider opening distance. The 4 Series SLIDEback sliding door closer is specially designed for 3 panel sliding doors.How to upgrade your sliding door like an automatic sliding door? Just add our 4 Series SLIDEback sliding door closer on your current sliding system to have the door self closed, no need to change a new sliding system.How does SLIDEback sliding door closer work for a door? After installing SLIDEback sliding door closer, open a door manually, then the door will close back by itself.Furthermore, SLIDEback sliding door closer is a shortcut to do something for green and go green building. Our SLIDEback sliding door closer is a non-electrified device, this mechanism is energy efficient and climate-ready and has been tested for durability and perfect performance.**While installing, please note the door closer has to be fixed HORIZONTALLY and LEVELLY for perfect operation.

---

---
Press Release
Looking for Agents

We are looking for district agents and dealers, for our hot items, you're welcome to apply for if you have certain confidence and determination.

Read More

6 Series SLIDEback sliding door closer

D&D's 6 Series SLIDEback sliding door closer is a semi-automatic style door closer. When the door is opened, the self-closing feature can make the door closed automatically, the smooth closing...

Read More

Glass Patch Lock set with mechanical latch for interior door

Our glass patch lock PLI-10LR series applies for the fascinating frameless glass doors and it is a simple and elegant lever handle lock set for frameless glass door in the private environment....

Read More