Magnetic Latch
ML-01-BK
Magna Latch Side Pull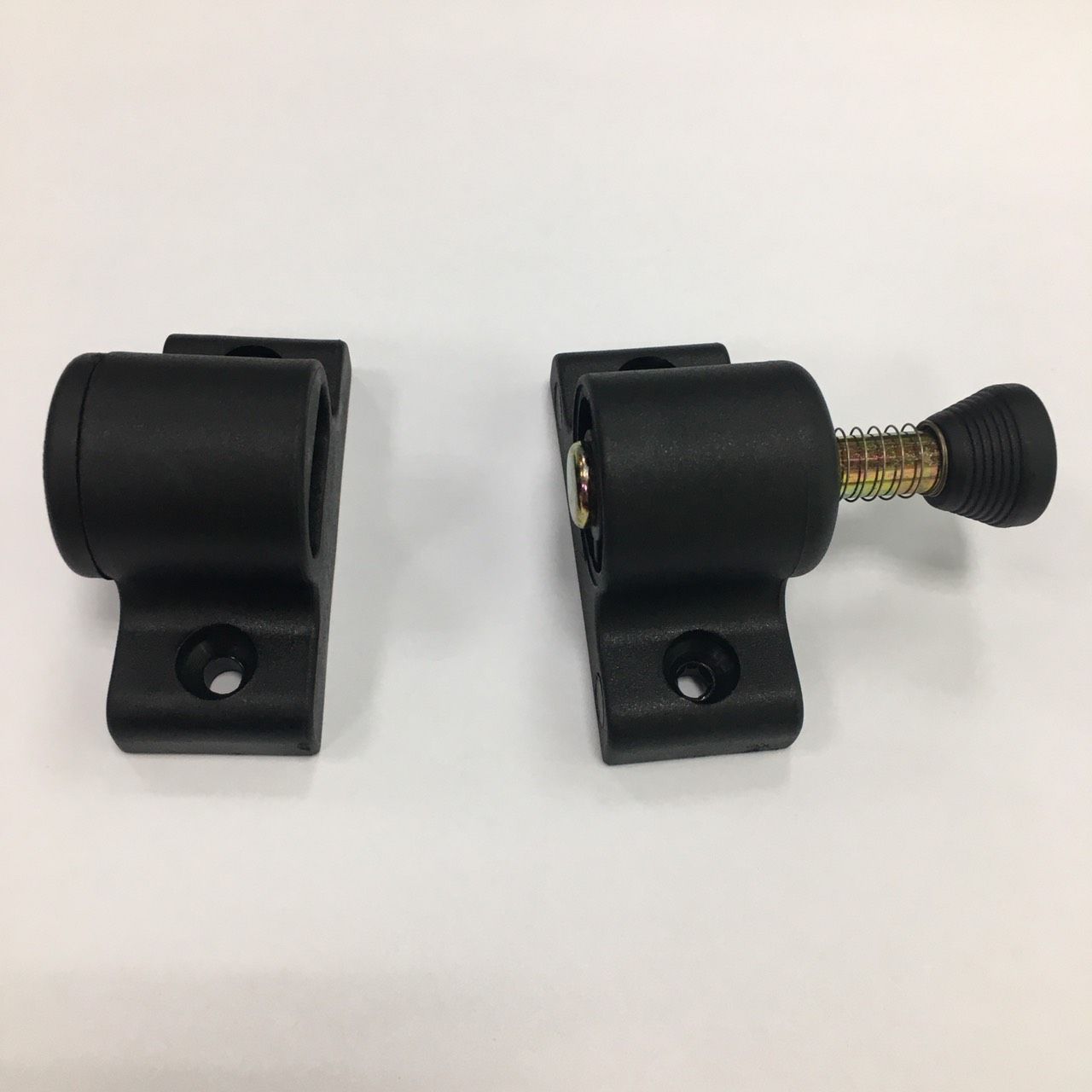 The Magnetic Latch Side Pull is a basic general-purpose magnetic gate latch that offers simple, effective latching for home and garden gates.

Magna Latch helps to extend the life of a gate by repairing gate sag and movement over time.

Swimming pool fences, gates and latches cannot substitute for adult supervision. If using this magnetic latch on these places, consult all appropriate local authorities for safety requirements, the latch will operate properly as you expected.
Features
Magna Latch offers 10mm horizontal and vertical adjustment.
Magna Latch is easy to install and adapts for left or right-hinged gates.
Magna Latch is highly child-resistant.
Magna Latch fits all gate materials.
Magna Latch is magnetically triggered, don't worry jamming or sticking.
Specification
This latch is designed for use on gates where the opening between the gate and the latch post is no greater than 3/8" (10mm), ideally 3/16" to 5/16" (8-10mm).
Applications
For home and garden gate
For pool gate
Press Release
Looking for Agents

We are looking for district agents and dealers, for our hot items, you're welcome to apply for if you have certain confidence and determination.

Read More

6 Series SLIDEback sliding door closer

D&D's 6 Series SLIDEback sliding door closer is a semi-automatic style door closer. When the door is opened, the self-closing feature can make the door closed automatically, the smooth closing...

Read More

Glass Patch Lock set with mechanical latch for interior door

Our glass patch lock PLI-10LR series applies for the fascinating frameless glass doors and it is a simple and elegant lever handle lock set for frameless glass door in the private environment....

Read More