ONE Touch Door Closer
PDC-888
Hinged door closer, Cylindrical door closer, Storm door closer, Pneumatic door closer.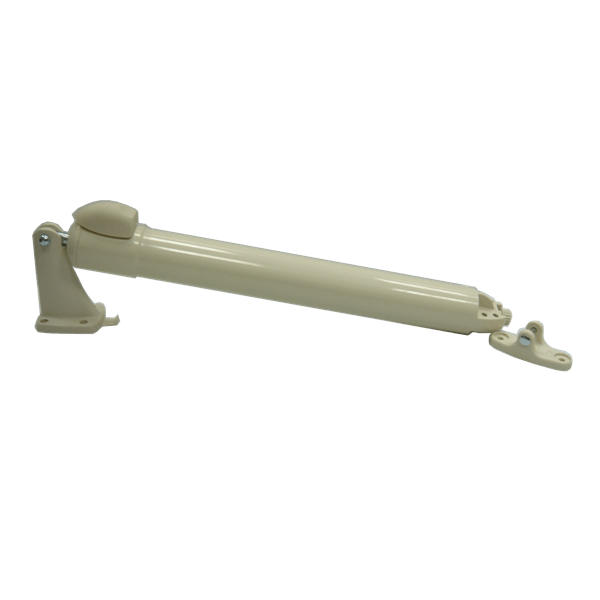 Hinged door closer, Cylindrical door closer, Storm door closer, push button door closer, smooth door closer, pneumatic door closer.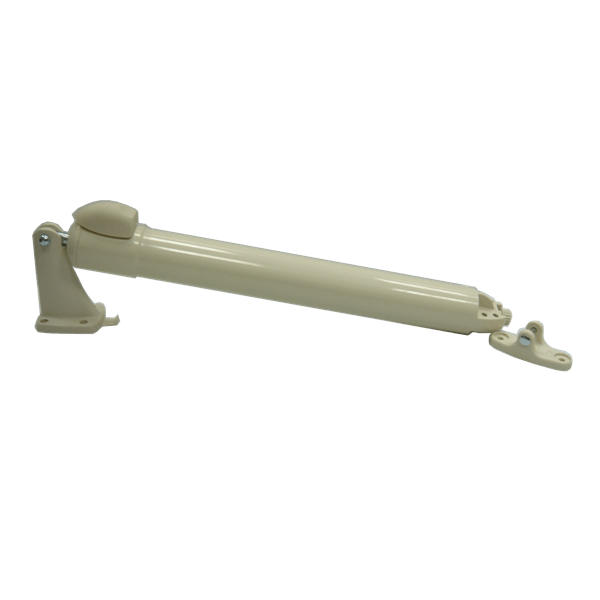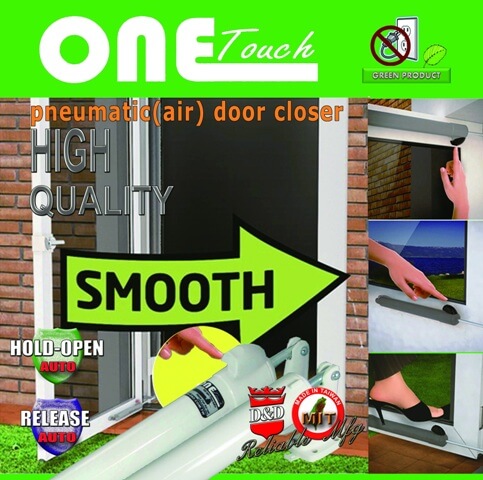 Our ONE Touch is a pneumatic door closer adopts fantastic mechanism to have a door with smoother and much more uniform closing motion.
Especially the design of hold open button makes the door holds open easier and more convenient.
Through the innovative ONE Touch door closer, no more injured fingers comes from inconspicuous steel washer.

How good is our ONE Touch storm door closer?
After installing our ONE Touch, just tap the button before opening a door, which stays open at any angle, then give the door a light push and door closes gently by itself.

ONE Touch storm door closer provides gentle and stable closing speed which is only found on a more expensive hydraulic door closer. ONE Touch is a pneumatic door closer but provides smooth closing speed as well.
Features
Patented design for the smooth and uniform closing speed.
Don't worry a door to hit people or get rear heel hurt.
ONE Touch has the button design to stay a door open at any angle, and the door will close back after giving it a light push.
No need hand tool to adjust closing speed.
Only use your fingers can adjust the closing speed easily.
Easy installation.
Rust-proof and passed high-low temperature test, fit for coastle area with high heat and humidity environment.
Replace your current door closer with minimal work and maximum enjoy. You don't even need to change out your existing brackets.
ONE Touch is mainly made for lightweight storm doors and screen doors.
Specification
Cylinder diameter: 34mm
Material of closer body: ABS
Material of door and frame bracket: Nylon
Standard color: white, black
Holding force: Maximum 25 kgs door
4 ways latching speed for option
100,000 open-close cycles tested
-35 degree Celsius low temperature resistance tested
100 degree Celsius high temperature resistance tested
Pulling force and compressing force resistance tested
Fit for American style storm door and screen door
Packing details
Standard packing: 1 set in a box, 50 sets in one carton.
Carton size: 41x38x32 cm
Gross weight: 20.50 kgs per carton
Carton measurement: 0.05 CBM per carton
20' container: 28,000 pcs excluding pallet
Applications
Install ONE Touch at bottom of door frame, you can tread the button by foot.
Install ONE Touch at middle of door frame, you can press the button by finger or elbow easily.
Install ONE Touch on the top of door frame to avoid children touching the door closer, only adults can tap the bottom.
The hold open button can be pressed by any part of your body when you hold things on hands.
Videos

ONE Touch screen door closer - Features

ONE Touch screen door closer - INSTALLATION Guide

Photos

E-catalogue Download

---

The pneumatic storm door closer makes swing door close very gently and smoothly, and it has an amazing hand-touched button for hold-open function.

---

---

We have various traditional storm door closers with different specifications for your selection. You're welcome to let me know your requirements, we will check if we have the matched models.

---

---

Related Products

---
Press Release
Looking for Agents

We are looking for district agents and dealers, for our hot items, you're welcome to apply for if you have certain confidence and determination.

Read More

6 Series SLIDEback sliding door closer

D&D's 6 Series SLIDEback sliding door closer is a semi-automatic style door closer. When the door is opened, the self-closing feature can make the door closed automatically, the smooth closing...

Read More

Glass Patch Lock set with mechanical latch for interior door

Our glass patch lock PLI-10LR series applies for the fascinating frameless glass doors and it is a simple and elegant lever handle lock set for frameless glass door in the private environment....

Read More